HOTEL RESERVATION
Welcome to book accommodation in Skellefteå, May 26 - 31, during Euro Mine Expo 2024.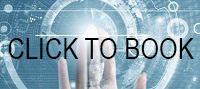 You do not need to assign the rooms at the time of booking. In your confirmation email you will find a link to make the assignment later on.
Transferbuses will be available to all hotels. Read more HERE.
Terms and conditions
Cancellation
Hotel rooms can be cancelled according to the list below. The cancellation dates vary between the hotels, so make sure to check the list before making your reservation. If you cancel your room before or on the last day of cancellation, your payment will be credited (to the same card you paid with) minus a cancellation fee of SEK 500 excl. 25% VAT. If cancellation is made after the dates below, no refund or deduction will be possible.
Last day of cancellation
March 25, 2024:
Medlefors Hotel

Scandic Skellefteå
April 25, 2024:
Aurum Hotel

Best Western Malmia Hotel

Comfort Hotel Skellefteå (Quality Hotel Skellefteå Stadshotell)

Gränden B&B Hotel

Stiftsgården Hostel

Stiftsgården Hotel

The Wood Hotel by Elite
May 23, 2024:
Changes
All changes or cancellations must be made in writing to: congress.se@reedmackay.com.
Payment instructions
Payment is made by credit card upon registration. Follow the instructions in the booking form. Approved cards are VISA and Mastercard. Please assure that your credit card is open for Internet purchases.
Contact regarding credit card payment issues: congress.se@reedmackay.com
Force majeure
In the event of a cancelled Euro Mine Expo 2024 due to conditions outside our control, such as fire, natural disaster, labour conflict, terrorist attack or government decisions, accommodation costs are only refundable up until each hotel's last day of cancellation.