Keynote Speakers
We are delighted to present the keynote speakers for this congress.


Anna Choo Elmers
Anna Choo Elmers is a board certified physical medicine and rehabilitation physician at the Shepherd Center, a 152 bed spinal cord and brain injury rehabilitation hospital in Atlanta, Georgia. Having fallen in love with spinal cord rehabilitation, she joined the staff at Shepherd immediately upon finishing her residency training at Emory University in 2009.
Her journey to rehabilitation medicine at Shepherd was by no means a straight path. After college and traveling, she attended and completed law school at the University of San Diego School of Law. She attempted to find a career she loved in law, but found herself unfulfilled. After two years of law, she started medical school at St. George's University School of Medicine in Grenada, West Indies. She spent two years in Grenada prior to transferring to the George Washington University School of Medicine in Washington D.C., where she completed medical school.


Brian Kwon
Brian Kwon is a Professor in the Department of Orthopaedics at the University of British Columbia, the Canada Research Chair in Spinal Cord Injury, and holds the Dvorak Chair in Spine Trauma. He is an attending spine surgeon at Vancouver General Hospital, a level 1 trauma center and regional referral center for spinal cord injuries (SCI). He is also a research scientist at the International Collaboration on Repair Discoveries (ICORD) and the Chair of the SCI Cure Committee for the Rick Hansen Institute. His primary clinical and scientific research focus is in spine trauma and spinal cord injury (SCI). As a surgeon-scientist, he is particularly interested in the bi-directional process of translational research for spinal cord injury. He has worked extensively on establishing biomarkers of human SCI to understand the biology of human injury and to better stratify injury severity and improve the prediction of neurologic outcome. Brian Kwon has led the development of a novel large animal model of SCI and is utilizing this for both bench-to-bedside and bedside-back-to-bench translational studies. He has also led initiatives to establish a framework for how promising therapies for SCI should be evaluated in the laboratory setting prior to translation into human patients.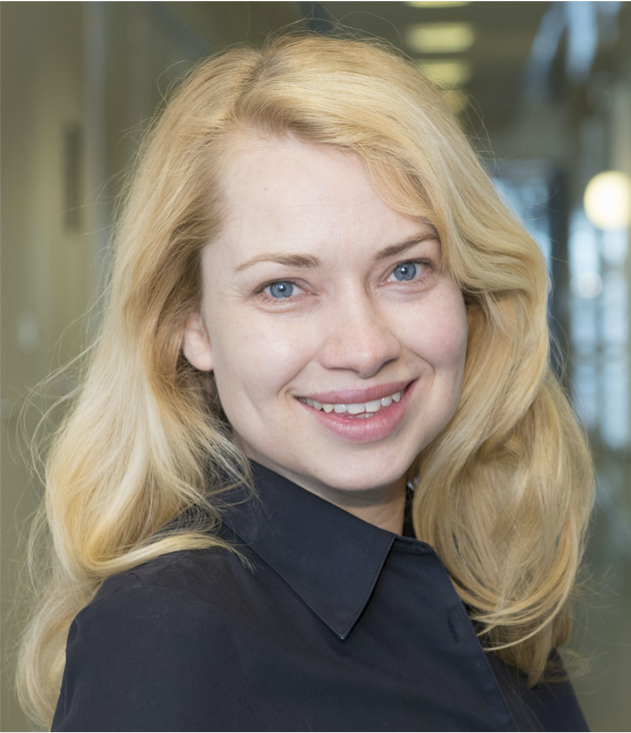 Karin Jensen
In 2009 Karin Jensen was awarded a PhD in clinical neuroscience from Karolinska Institutet with a thesis on pain and human brain function. Upon her graduation she joined the Department of Psychiatry at Harvard Medical School and Massachusetts General Hospital. Jensen has developed a research line within the field of pain and placebo studies, first as Assistant Professor at Harvard Medical School, and later as Associate Professor at Karolinska Institutet.
Jensen is the leader of the Pain Neuroimaging Lab at Karolinska Institutet, a research group focusing on brain mechanisms involved in the experience of pain and placebo effects. Her work has challenged existing models of the placebo effect and contributed novel scientific data demonstrating that placebos work outside of conscious awareness, and how placebo effects are shaped by subtle social cues between a patient and health-care provider.
Jensen is currently a board member of the Society for Interdisciplinary Placebo Studies. Her scientific works are published in highly ranked scientific journals such as Science Advances, Neurology, Pain, Proceedings of the National Academy of Sciences (PNAS) and Molecular Psychiatry.

Homepage: kipain.com
Instagram: @kipainandbrain


Jonas Frisén
Jonas Frisén, (MD, PhD) is Professor of Stem Cell Research at Department of Cell and Molecular Biology, Karolinska Institutet.

After receiving his doctoral degree in neuroscience at Karolinska institutet he was a postdoctoral fellow at the Department of Molecular Biology, BMS, Princeton, USA. He is since 2001 The Tobias Foundation Professor of Stem Cell Research at the Karolinska Institute and is member of The Noble Assembly. He has received the Eric K. Fernström Foundation Nordic Prize and the International Research Foundation for Research in Paraplegia Prize. Professor Frisén is internationally renowned for his work on stem cells in tissue homeostasis and regenerative medicine in particular related to spinal cord injury. He has observed how stem cells in the normal adult mammalian spinal cord is inactive while after a spinal cord injury adult stem cells are activated to give rise to certain cellular lineages. He has developed a unique method to study cell turnover by analysing the integration of 14C derived from nuclear bomb tests in DNA, and use this to assess cell renewal.

Since many disorders and lesions, including spinal cord injury, are characterized by cell loss, it is of crucial interest to develop strategies to stimulate cell renewal. To be able to do this we must understand how stem cells work and how cell renewal in the central nervous system is regulated.

Need any help? Please get in touch we will be happy to assist you.