Partners
The NoSCoS Meeting provides an educational environment dedicated to the exchange of scientific research, training and learning within the research of Spinal Cord Injurys. Partners and their representatives will be in a position to interact with international SCI professionals and with an interested and relevant audience.
Please contact us to learn more, or to discuss ideas you may have, regarding opportunities beneficial for your company.

Partner Information
Download the pdf-file to get more information regarding the exhibition.

Interested in partnering with us for the upcomming NoSCoS-meeting?
Welcome to contact us to learn more, or to discuss ideas you may have, regarding opportunities beneficial for your company.


Proudly presenting our Gold Partners


"The NoSCoS meeting 2022 in Stockholm will be a great opportunity to interact and meet health care professionals and consumers. Together we work to make life easier for people with intimate healthcare needs."
Coloplast develops products and services that make life easier for people in need of medical devices for bladder and bowel management. Working closely with the people who use our products, we create solutions that are sensitive to their individual needs.


"Working closely with healthcare professionals and users, at Qufora we continue to develop innovative products and services. We look forward to meeting the spinal cord injury professionals at NosCoS 2022 in Stockholm and to the dialogue on the latest advances in spinal cord injury treatment and care to impact the health and quality of life of people living with a spinal cord injury."
Qufora is a medical device company that works to enable people with chronic bowel disorders to live a more fulfilled life. We innovate solutions that set new standards and make toilet routines as effortless and natural as possible for our users.

Proudly presenting our Silver Partner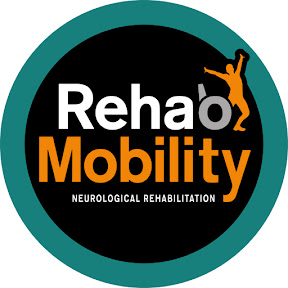 Rehabmobility is a unique clinic that makes it possible for their clients to be more active, independent and pain-free, thus increasing quality of life. This is made possible thanks to a close collaboration with clients who suffer from neurological damage, e.g. spinal cord injury, as well as their dialogue with developers ot technical inovations such as robotic aids and a special plate for balance training.

Proudly presenting our Bronze Partners


Presenting our Partners

Download the PDF file, Partner Packages, for further information.
Prices for the different Partner Packages:
Gold, SEK 170 000 excl. VAT
Silver, SEK 90 000 excl. VAT
Bronze, SEK 20 000 excl. VAT


The Nordic Spinal Cord Society is an affiliated society to


Need any help? Please get in touch we will be happy to assist you.