SPEAKERS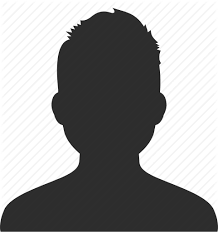 Karim Brohi
@karimbrohi
Karim Brohi is a British surgeon who is currently the clinical director of the London Major Trauma Network, Professor of Trauma Sciences at Queen Mary University of London and a Consultant vascular and trauma surgeon for Barts Health NHS Trust at the Royal London Hospital. He founded the website trauma.org, due to what he perceived as inadequate care for major trauma patients. He coined the term 'acute traumatic coagulopathy' to describe how coagulopathy caused by traumatic injury results in more severe bleeding and organ failiure.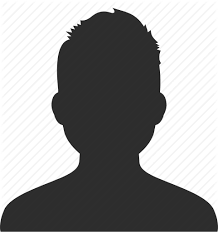 Joanna Manson
@jomanson1
Surgeon, Post-doctoral researcher and Fulbright Scholar, Jo's interest is the innate immune response to traumatic injury and its influence on patient recovery. Her PhD work identified an association between early immune cell responses and the development of multiple organ failure. This initiated new lines of investigation for the group, in the search for new therapeutic strategies to optimise trauma patient recovery.
Jo trained at Imperial College (St Mary's Medical School) London and continues her General and Vascular Surgery training in the London Deanery. She developed an interest in trauma care during medical school and recognised the need for improved provision of trauma services in the UK. She spent six months working in a trauma unit in Cape Town, South Africa to gain additional trauma experience and holds a PhD in Trauma Science. During her Fulbright Year, Jo worked at the Level 1 trauma centre UPMC Presbyterian, in Pittsburgh USA, conducting research in Professor Tim Billiar's Lab. Using a murine model, she investigated the innate-like lymphocytes and their response to traumatic injury. This again opened up new lines for investigation and collaboration.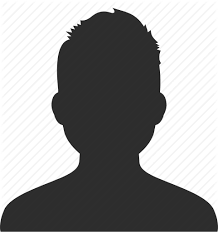 Pär Ingemar Johansson, MD, DMSc, MPA
@SHINEGROUP_DK
Professor of Transfusion Medicine & Head of SHINE Research Group at Rigshospitalet – Copenhagen University Hospital www.shine-group.dk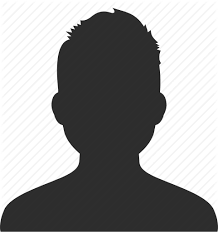 Jakob Stensballe
@J_Stensballe
MD, PhD, Senior consultant in anaesthesia and transfusion medicine. Works at the trauma center Rigshospitalet in Copenhagen. All things trauma coagulation.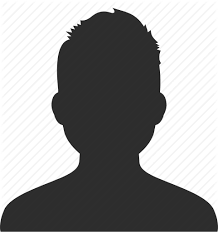 Alice Hutin
@alice_hutin
Alice is an emergency medicine physician at the SAMU de Paris. She is dedicated to prehospital acute care (medical and traumatic emergencies)and divides her time between the Mobile Intensive Care Unit, the regulation call center and the prehospital ECMO team. She has a PhD in fundamental research on cardiac arrest, more specifically on refractory cardiac arrest requiring ECPR and ultra-fast hypothermia using total liquid ventilation.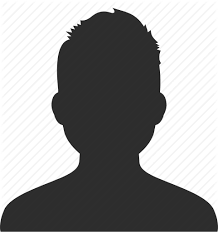 Felipe Teran
@FTeranMD
Felipe Teran M.D. is an Instructor of Emergency Medicine at the Perelman School of Medicine, Faculty in the Division of Emergency Ultrasound, and investigator at the Center for Resuscitation Science at the Department of Emergency Medicine at University of Pennsylvania. Dr. Teran trained in Emergency Medicine and completed a fellowship in Point of Care Ultrasound at Mount Sinai Hospital in New York City, is a testamur of the National Board of Echocardiography Critical Care Echocardiography Examination (2019) and currently leads the resuscitative TEE program at University of Pennsylvania. He has published several manuscripts and book chapters in the areas of emergency critical care, ultrasound and resuscitation, and has given over 40 presentations nationally and internationally, including multiple keynotes and plenary lectures. Dr. Teran's work focuses on critical care ultrasound, transesophageal echocardiography (TEE) and cardiac arrest resuscitation. He is course director of the Resuscitate NYC EMCrit Conference, and has directed TEE workshops for the World Interactive Network Focused On Critical UltraSound (WINFOCUS) and the Society of Academic Emergency Medicine (SAEM). He is a faculty member and founder of the Resuscitative TEE Project, a multidisciplinary initiative dedicated to advance, disseminate knowledge and promote excellence in the practice of resuscitative TEE.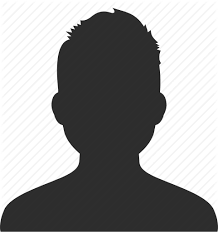 Zaf Qasim
@ResusOne
Dr Zaf Qasim is an attending physician in Emergency Medicine and Critical Care based at the University of Pennsylvania in the United States. He has particular interests in trauma, prehospital care and advanced resuscitation and is widely regarded as an expert in practical resuscitation procedures. Course director for the RAPToR course among many other things.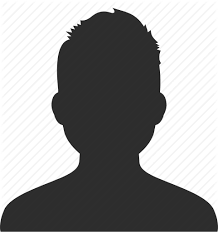 Paul Rees
@DrPaulRees
Surgeon Commander Royal Navy. Cardiologist and Prehospital Physician Reader in Military and Resuscitation Medicine, Lead for Endovacular Resuscitation, Defence Medical Services. Faculty on many edovascular courses and a true expert in the field.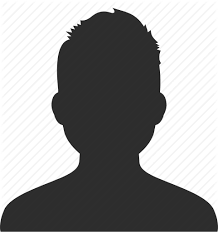 Anthony Gordon
@agordonicu
Professor Anthony Gordon is the Chair in Anaesthesia and Critical Care at Imperial College and is a Consultant in Intensive Care Medicine based at St Mary's Hospital.
Having obtained a dual CCST in Anaesthesia and Intensive Care Medicine he was awarded the Intensive Care Society visiting fellowship in 2005 and spent two years in Vancouver at St Paul's Hospital, University of British Columbia as a post-doctorate fellow. During this time he also worked as the Director of Medical Development of a university spin-out company developing pharmacogenetic tests for use in the ICU.
Prof Gordon returned to the Imperial AHSC in November 2007, and was a recipient of a Clinician Scientist Fellowship award from the National Institute for Health Research (NIHR) and is currently an NIHR Research Professor.
His research is focused on clinical and translational studies in sepsis.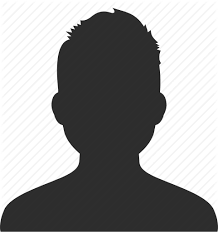 Adrian Wong
@avkwong
Adrian Wong is a consultant in Intensive Care Medicine and Anesthesia in at the Royal Surrey County Hospital. Having completed a fellowship in critical care ultrasound. He is an examiner for the European Diploma of Intensive Care Medicine and a member of the ESICM Clinical Training Committee. His current areas of interest include clinical governance, critical care ultrasound and medical education.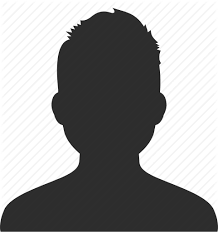 Camilla B Sorensen
@Camillabirgitte
MD,Tourett´s PANDAS/PANS researcher and wee enthusiast with a passion for EM, education and virtual learning. ScanFOAM team member.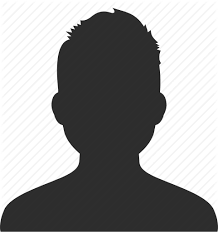 Brendan Riordan
@concernecus
Residency-trained Certified Physician Assistant currently working in the Cardiovascular Surgery Critical Care Unit at University of Washington Medical Center.
Primary clinical responsibilities include post-operative management of vascular, cardiac, and thoracic surgery patients (including VAD implants, heart and lung transplants, and ECMO). Additional interests include telemedicine/medical technology, pre-hospital/interfacility care, emergency communications, disaster management, health care legislation, leadership and clinical education.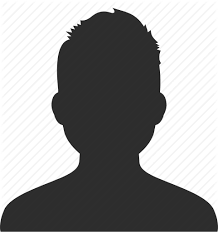 Mikael Broman, MD PhD, Sr Consultant
@OldRadiologist
Specialist in Anesthesia and Intensive care. Research Director ECMO Center, Karolinska University Hospital Stockholm, Sweden. Professional Porsche tuner. Rock star according to EDECMO team.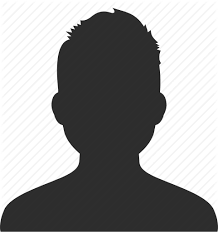 Richard Wellings
Consultant trauma radiologist.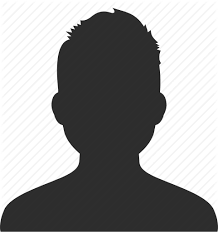 Takahiro Kinoshita
Former attending at Osaka General Medical center and Osaka University. AHA Young Investigator Award 2017. Nowadays at Harvard TH Chan School of Public Health. Expertise in the Hybrid ER concept, trauma and Critical Care. Developing skills in machine learning at Harvard Institute for Applied Computational Science.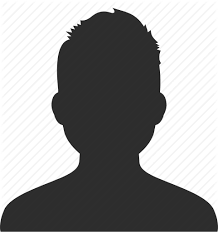 Sammy Batt Rawden
@sbattrawden
Dr Samantha Batt-Rawden works in Intensive Care Medicine and Pre-Hospital Emergency Medicine. She is currently working as a HEMs doctors with Air Ambulance Kent Surrey Sussex. With a keen interest in Sports Medicine Sammy can also often be found on the side of pitch at rugby matches or knee deep in mud at Tough Mudder Events!
Her research interests include a decline in empathy in healthcare professionals, burnout, compassion fatigue and moral injury - subjects Sammy is always keen to speak about, most recently in her TED talk!