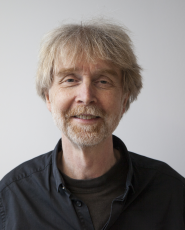 Jan Fuglestvedt, CICERO, Centre for International Climate Research
Dr. Jan S. Fuglestvedt is Research Director/Special Advisor at CICERO. He has centered his research on atmospheric chemistry and climate interactions, and modelling of atmospheric and climatic impacts of different human activities, in particular the climate impacts of the transport sectors. He has also actively contributed to research on the effects of short-lived climate forcers and their potential role in mitigation strategies and has been CICEROs Principal Investigator in several research projects funded by the European Commission. Fuglestvedt is member of Impact and Science Group (ISG), Committee for Aviation Environmental Protection (CAEP) of the International Civil Aviation Organization (ICAO). He has been involved in organizing several conferences on policy relevant topics such as the 1.5C degree goal in the Paris Agreement, net zero emissions and the use of scenarios in climate change reseach.
Fuglestvedt was Lead Author in IPCC AR5 WGI, Contributing Author in WGIII and Member of the Core Writing Team for the Synthesis Report. In October 2015 Fuglestvedt was elected Vice-Chair of IPCC WGI and has been very active in the preparation and writing on the IPCC reports in the 6th cycle of IPCC. He was Review Editor of chapter 2 Mitigation Pathways Compatible with 1.5°C in the Context of Sustainable Development in the IPCC Special Report on Global Warming of 1.5°C from 2018. He is a member of the Scientific Steering Committee for the Synthesis Report in IPCC's sixth assessment cycle. In July 2023 Fuglestvedt was re-elected as a Vice-Chair for the IPCC 7th cycle, this time for IPCC WGIII.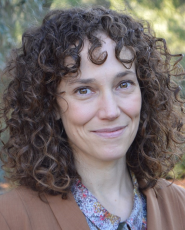 Cathryn Tonne, ISGlobal
Cathryn Tonne, Associate Professor at the Barcelona Institute for Global Health, is an environmental epidemiologist focusing on the health effects of air pollution from traffic and household sources. Her research has investigated exposure patterns and health effects of air pollution in high- as well as low- and middle-income countries and the health co-benefits of climate change mitigation via air pollution. She is co-director of the Lancet Countdown for Health and Climate Change in Europe and leads the working group focused on mitigation actions and health co-benefits. She is a member of the Expert Working Group on climate change, air pollution, and health within the WHO Technical Advisory Group on Air Pollution and Health. She led the European Research Council funded Cardiovascular Health effects of Air pollution in Telangana, India and is coordinator of CATALYSE, a Horizon Europe project focused on climate change and health. She was awarded the Tony McMichael Mid-term career award from
the International Society for Environmental Epidemiology in 2022 for her
contributions to environmental epidemiology.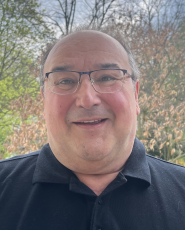 Vladimir Kendrovski, WHO European Centre for Environment and Health
Dr Vladimir Kendrovski is a medical doctor and specialist in hygiene and environment and health. He works as a technical officer for climate change and health in the Water and Climate Programme in the WHO European Centre for Environment and Health, Bonn, Germany. He provides expert's input to the team's projects and tasks in the area of climate change adaptation. He assists Member States of the WHO European Region in the development and implementation of health policies in relation to climate change, extreme weather events and health issues. He promotes training and national capacity development on climate change and health. Before joining the World Health Organization in 2012, he headed the Division of Environment and Health at the National Institute of Public Health and he was an Associate Professor in the Department of Hygiene and Environmental Health, Medical Faculty, University Cyril and Methodius in Skopje, Republic of North Macedonia.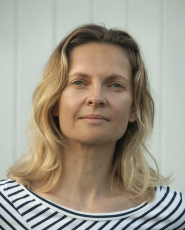 Aleksandra Kazmierczak, European Environment Agency
Dr Aleksandra Kazmierczak coordinates the European Climate and Health Observatory at the European Environment Agency (EEA) and has a particular interest in social inequalities in relation to exposure to climate change hazards, and social justice in adaptation responses. She has a long experience in urban adaptation to climate change. Before joining EEA in 2017, Aleksandra carried out research at University of Manchester and Cardiff University, UK, focusing on assessing social vulnerability to climate change and the role of
green infrastructure for human health and well-being.

Halshka Graczyk, International Labour Organization
Dr. Halshka Graczyk is a Technical Specialist on Occupational Safety and Health (OSH) at the United Nations' specialized agency: The International Labour Organization (ILO) in Geneva, Switzerland. In this role, Halshka manages the ILO hazardous substances portfolio - which spans across all work sectors and occupations worldwide and assesses toxics, chemicals and waste along the life cycle of global supply chains. In addition she supports a number of technical areas including OSH risk assessment and prevention strategies, including those related to climate change adaptation and mitigation and the promotion of a safe and healthy just transition for all workers. Halshka holds a Masters in Public Health from the Johns Hopkins University and a PhD with a specialization in occupational safety and health, focused on the evaluation of novel and emerging OSH risks and hazards, from the University of Lausanne, Switzerland.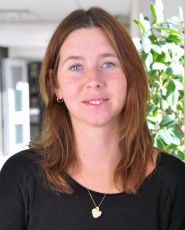 Ida Knutsson, Public Health Agency of Sweden
Ida Knutsson is an analyst in environmental health at the Public Health Agency of Sweden. Ida's areas of responsibility include the impact of climate change on health equality, especially impacts from heat waves, and she is Sweden's representative to the WHO''s task force Health in Climate change (HIC).