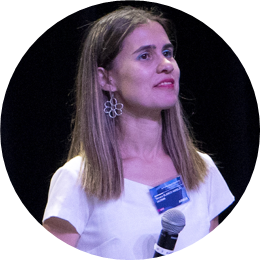 Tamara Blanco
Expert in multifunctional materials, Airbus (Spain)

Biography
Chemical Engineer by the University of Santiago de Compostela - Spain, with a Master's degree in Polymeric Materials by the Spanish National Research Council (CSIC).
Since 2003 she has worked in the Composite Materials and Processes Department of Airbus, leading and participating in a large number of National, European projects and activities for the research and development of new aeronautical composite development.
In 2019 she has been nominated Airbus expert in the field of multifunctional materials.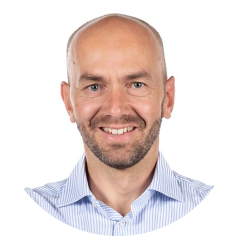 Christian Fischer
CEO, Bcomp (Switzerland)
Biography
Christian, CEO at Bcomp Ltd, PhD engineer in material sciences and mountain lover, left corporate and co-founded Bcomp to challenge traditional lightweight material technologies.
Today, Bcomp is an award-winning, leading supplier of sustainable lightweighting solutions and part of the ongoing revolution towards cleaner mobility.
The Swiss high-tech company has created and entered new markets and is well on the way to establish itself in the large-scale automotive industry.
Fluent in several languages, Christian also teaches Entrepreneurship, Innovation and Composite Materials at universities.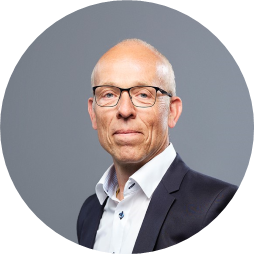 Tage Frank Namnuad Jensen
Key Account Manager, Fiberline Building Profiles A/S (Denmark)
Biography
Bachelor of Science, Global Business Engineering, VIA University – Horsens Denmark.
With more than 15 years of experience with composite materials for construction purposes Tage Frank is not only an expert in FRP but also in inspiring customers to create more with less. His work has led to several projects where both existing and future constructions have been optimized with a lighter design using less material than possible with traditional materials. Throughout his career Tage Frank has been involved in projects all over Europe and his primary focus today is on insulated, light, and maintenance-free solutions that will benefit the building industry of the future.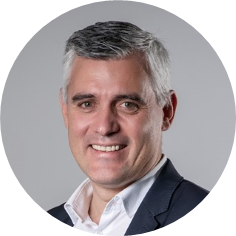 DI Stefan Seidl
CTO, Pankl Racing Systems AG (Austria)
Stefan Seidel was appointed to the Management Board of Pankl Racing Systems AG from 1st August 2015. As CTO he is responsible for Sales as well as Research and Development for the Racing and High Performance divisions.
Stefan Seidel was born in 1976 in Graz, where he also finished his school education. After finishing his industrial engineer study at TU Graz he started his career at Pankl Drivetrain Systems. After a change-over to Alcoa, he returned to Pankl and was responsible for the Drivetrain division.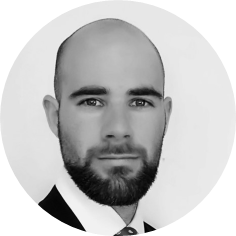 DI Stefan Pusterhofer
Development Engineer, Pankl Racing Systems AG, Drivetrain and Suspension Systems (Austria)
Master's degree in Mechanical Engineering from the Montanuniversität Leoben with specialization in Development and Construction.
From 2014 – 2018 he worked as a Research Assistant at the Institute for Mechanical Engineering, which involved projects with Fatigue Analysis of engine components.
Since 2019 he has worked as a Development Engineer at the Pankl Racing Systems AG with a focus on product innovation involving topology optimization and additive manufacturing.