Welcome to Ottawa: Sunday, May 8th, 2022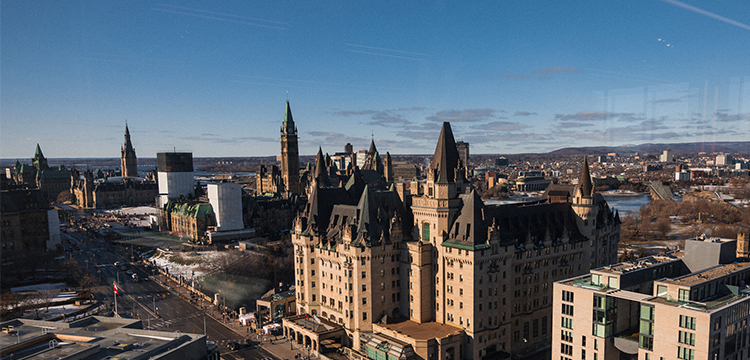 Join us Sunday afternoon, May 8th, at the top of the Westin Ottawa for a chance to catch up with old friends and colleagues while enjoying the amazing, 270-degree panoramic view of Parliament Hill, the Ottawa River and Gatineau Hills beyond. There's no better way to relax before the official start of the conference than seeing old friends and meeting new ones in a fun atmosphere.
It's not Vegas, but we'll have a variety of board games to help break the ice, such as Plinko (remember Bob Barker and The Price is Right?), the classic Connect 4 (colour coding anyone?), and Jenga (wooden block-stacking and crashing its best). A cash bar and light refreshments will be available.
When: Sunday, May 8, 2022
Time: 1 – 4 p.m.
Where: VenueTwentyTwo on the 22nd Floor of the Westin Ottawa