Speakers and Presenters
---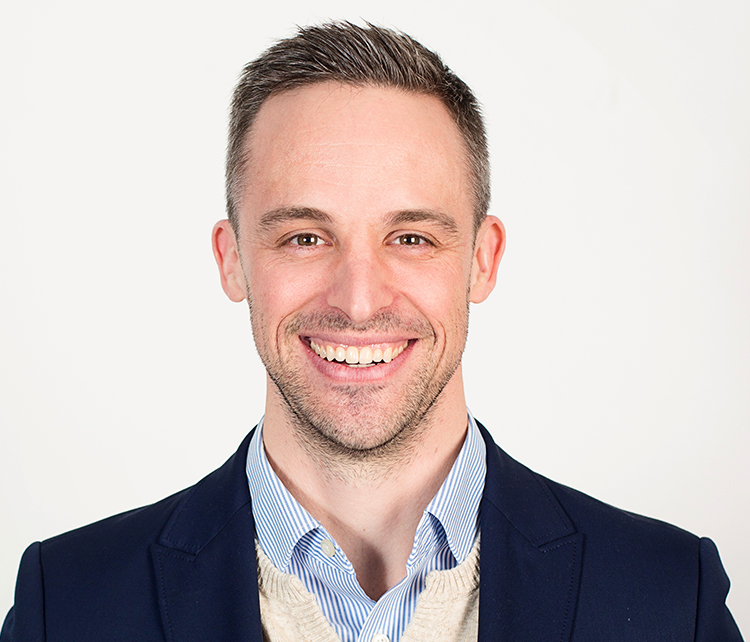 Sébastien Sasseville
One Step at a Time: Thriving in Change to Win the Long Game
Sébastien Sasseville knows a thing or two about resilience, endurance, and self-motivation. He was diagnosed with Type 1 diabetes, the most severe form of the disease, in 2002. Faced with this obstacle, he vowed that the condition would never keep him from living life to the fullest, and today his story is a testament to how challenges can be turned into opportunities. In less than a decade, Sébastien climbed to the top of Mount Everest, completed the legendary Sahara race, and ran across Canada, a spectacular 7,200-km journey, in nine months.
Sébastien offers practical advice on leading with purpose, embracing change, and winning at the long game. Having held diverse sales roles in several Fortune 500 companies, he marries his business experience with his inspirational achievements to deliver dynamic messaging on change management, leadership, teamwork, and motivation. He is the author of One Step at a Time: A tale of purpose, resilience, and determination from Mount Everest to the Sahara and Un pas à la fois : Choisir l'obstacle qui nous fait grandir (French Edition).
---

Mark DeVolder
Change-Ready: How the Best Thrive During Disruption
Disruption, chaos and uncertainty have tested rural communities across the world. And yet, in the midst of extreme change, there are inspiring examples of leaders who have successfully steered their organizations through disruptive periods.
Mark DeVolder is a change management specialist and pioneer in the field of transition management. As the author of Perpetual Pivot: How the Best Leaders Adapt to Exponential Change, and Get Engaged: A Practical Guide for Improving Employee Engagement, Mark provides valuable insights on how to become a change-ready leader by adapting quickly, pivoting in the right direction and increasing resilience. He is one of the few speakers who actually teaches leaders how to manage change by using straightforward strategies and real-life business examples.
Mark has worked with a diverse range of organizations, from Fortune 500 companies like NASA, MacDonald's, GE, Coca-Cola, Marriott, and Monsanto to regional governments and economic development organizations. His mission is to help people and organizations adapt boldly, nimbly and quickly in the midst of change.
---
Dr. Shawna Pandya
On Success, Failure, Resilience and Pushing the Limits
Dr. Shawna Pandya is a physician, scientist-astronaut, aquanaut, and explorer. In 2012, she was one of two Canadians to be selected by the Canadian Space Agency to intern at NASA. She later trained as a citizen-scientist astronaut under two major projects - PoSSUM (the Polar Suborbital Science of the Upper Mesosphere) and PHEnOM (Physiological, Health and Environmental Observations in Microgravity). As part of Project PoSSUM, Dr. Pandya was a member of the first crew to test a commercial spacesuit in micro-gravity. She currently serves as the Life Sciences Team Lead for the Association of Spaceflight Professionals and as the Life Sciences Chair for the Canadian Space Society.
Prior to completing medical school, Dr. Pandya attended Singularity University in New York, where she co-founded CiviGuard, an organization focused on using emerging technologies to create a ground-breaking disaster response platform capable of delivering much-needed resources to people within hours of a disaster occurring.
---
Huw Williams, President
Impact Affairs Canada
The Power of a Grassroots Advocacy Approach
One of the most effective and often underused strategies available to nonprofits is grassroots advocacy with its focus on engaging and mobilizing key stakeholders and members of the public to advocate on behalf of community initiatives. Join Huw Williams as he discusses the advocacy tools that help associations to be more effective in their government and public relations.
Huw Williams specializes in government and media relations. and has extensive experience in the print and broadcast media. Mr. Williams' government experience is diverse, having served as Acting Chief of Staff to the Deputy Prime Minister of Canada; as a Senior Special Assistant to the Minister of Constitutional Affairs; and as a Legislative Assistant to the Speaker of the Alberta Legislative Assembly.
Mr. Williams is the author of "A Government Relations Guide For Directors of Non-Profit Organizations," published by the Canadian Society of Association Executives (CSAE). In 2010, Williams was named worldwide Public Affairs Professional of the Year finalist by PRNews Magazine. Williams' other accolades include the CSAE Griner Award for outstanding "Business Excellence", one of The Hill Times' Top 100 lobbyists in Canada, and the Ottawa Business Journal's "Top Forty under 40 Award" for professional success and community involvement.
---

Grenville Pinto, Violinist
Grenville Pinto is an accomplished Canadian violinist, recording artist, entertainer and composer based in Toronto. He is a classically trained musician who studied music at the Royal Conservatory of Music in Toronto and was a member of the Philharmonic Orchestra in Hamilton before launching a solo career as a versatile and dynamic performer. While continuing his musical studies, he also earned an Honours Bachelor of Commerce Degree from McMaster University.
Grenville – aka "G" – is more than just a violinist. He's a complete musician. A showman. An entertainer. An artist whose repertoire ranges from classical to contemporary, rock, rhythm and blues, jazz and more. He performs professionally across North America and internationally for special events and concerts. He has released five albums with his latest, ESCAPE, launched in 2019.
During the pandemic, Grenville reinvented himself, creating a "virtual TV station" and streaming live concerts on Saturday nights to lift up the spirits of his listeners. He also brought his performance to the street, performing in the parking lots outside seniors' residences during the height of the pandemic.
---
Daniel Sigouin, Master of Ceremonies
Daniel Sigouin has been involved with community economic development since 1992 when he served as a business development consultant with Community Futures in northern Ontario. He has since spent his career in economic development, business development and consulting as an executive director, general manager and business owner. He was instrumental in creating a community resilience movement following the forestry crisis in 2005 that led to several projects in the renewable energy sector in the community of Hearst.

In 2016, Daniel became a certified management coach and started his own consulting business, Daniel Sigouin Leadership Coaching, a division of Groupe Mitesco Group Inc. He now shares his expertise with organizations looking to create a shift from command and control, to a transformational human-centered leadership where leaders engage and empower people to work collaboratively at all levels. He also collaborates on international projects finding export opportunities for local small businesses and organizations focusing on markets in Latin America, Sub-Saharan Africa and Europe.
Daniel is a member of the International Coaching Federation, a certified speaker, trainer and coach, with the Maxwell Leadership Team, with vast areas of expertise including economic development, leadership development, human resources management, business resource Planning and project management.
---
The Honourable Helena Jaczek
Minister Responsible for the Federal Economic Development Agency for Southern Ontario (FedDev Ontario)
The Honourable Helena Jaczek was first elected as the Member of Parliament for the riding of Markham-Stouffville in 2019. Before that, she served as a Member of Provincial Parliament for Oak Ridges-Markham in Ontario from 2007 to 2018.
Before entering provincial politics, Ms. Jaczek practiced medicine at the Women's College Hospital in Toronto for many years, and was the Medical Officer of Health and Commissioner of Health Services for the Regional Municipality of York for 18 years. Ms. Jaczek was appointed Minister responsible for FedDev Ontario in October 2021.
---
The Honourable Gudie Hutchings
Minister of Rural Economic Development
Born and raised in Corner Brook, Newfoundland and Labrador, the Honourable Gudie Hutchings was first elected as the Member of Parliament for the riding of Long Range Mountains in 2015.
She spent a decade as a board member for the Newfoundland and Labrador Outfitters Association, where she served as both President and Vice-President. She was also Chair and Managing Director of the Battle Harbour Historic Trust, an organization committed to protecting and promoting the history, integrity, and natural environment of Battle Harbour, and president of the Greater Corner Brook Chamber of Commerce. Ms. Hutchings was appointed Minister of Rural Economic Development in October 2021.